Vendors
The Astronomical League, founded in 1947, is an umbrella organization of amateur astronomy societies. Currently, their membership consists of over 300 organizations across the United States. The Astronomical League store can be found online.
The Cosmic Generation is the first international astronomy organization created by youth and directed toward youth. Collectively, we believe it's important for youth who are passionate about astronomy to have a place to just be themselves, share their knowledge and passion for the universe, and inspire others. We believe the coolest feeling is to be connected to the universe and understand our place in it. Our mission is to nurture that feeling in everyone.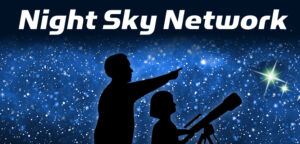 The Night Sky Network is a nationwide coalition of amateur astronomy clubs bringing the science, technology, and inspiration of NASA's missions to the general public. We share our time and telescopes to provide you with unique astronomy experiences at science museums, observatories, classrooms, and under the real night sky.